Madden NFL 21 is the latest version of the NFL's official video game, produced annually by EA Sports. It was released on 28 August 2020. Here, in this article, we give you an overview of the video game's essential information from EA Sports.
What is Madden NFL 21?
Madden NFL 21 is this year's version of the NFL's official video game, produced annually by EA Sports. The Madden franchise has been on game consoles and partly on the PC since the late 1980s. Initially, the game was called "John Madden Football" before it was renamed "Madden NFL" in 1993.
It is named after the former NFL player and head coach of the Oakland Raiders, John Madden, who has now even been inducted into the Hall of Fame. Madden finally achieved great popularity as a long-time TV expert on four American networks (ABC, CBS, FOX, and NBC).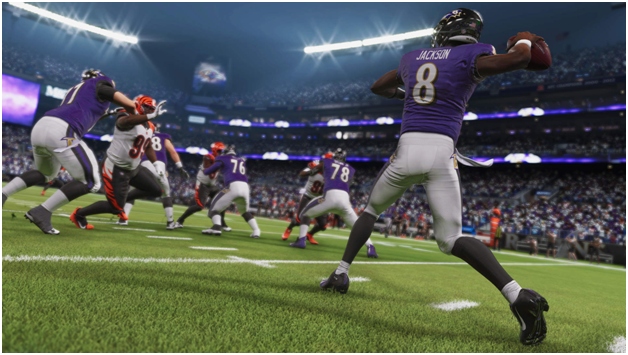 What platforms is Madden NFL 21 available on?
At launch, Madden NFL 21 is available on three platforms: Playstation 4, Xbox One, and PC. Besides, EA Sports guarantees every console buyer a free upgrade to the respective next-gen console – Playstation 5 or Xbox Series X – as soon as the game is available there. That means, if you acquire one of these new game consoles in the fall, you don't have to rebuy Madden.
What Game Modes are there in Madden NFL 21?
Basically, Madden NFL 21 offers six different game modes: Exhibition, Franchise, Face Of The Franchise, The Yard, Superstar KO, and Ultimate Team. In detail, they look like this:
Madden NFL 21: Exhibition
If you just want to play a game – alone, with a buddy on the sofa, or online – you've come to the right place. Friendly games can be played here with various setting options – jersey selection, playbook selection, stadium selection. And the like – and the Pro Bowl is also hidden here.
Training can also be held under Exhibition, and you get access to the skills trainer, who brings you closer to the basic moves and tactics and new skill moves.
Madden NFL 21: Franchise
The good old fashion franchise. You choose your team and then manage all possible aspects of your team as you wish. It's the game's career mode.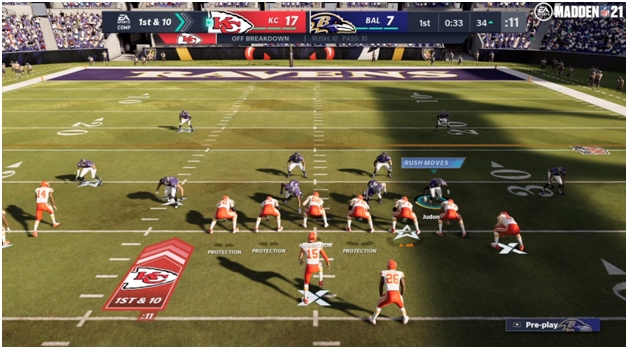 Madden NFL 21: Face Of The Franchise
The career mode for the single-player. You start by creating your player – a quarterback – and then you start with him in high school, take him to college, and eventually the NFL. The whole thing is framed by a story with well-known actors such as rapper Snoop Dogg or NFL network face Rich Eisen.
Madden NFL 21: The Yard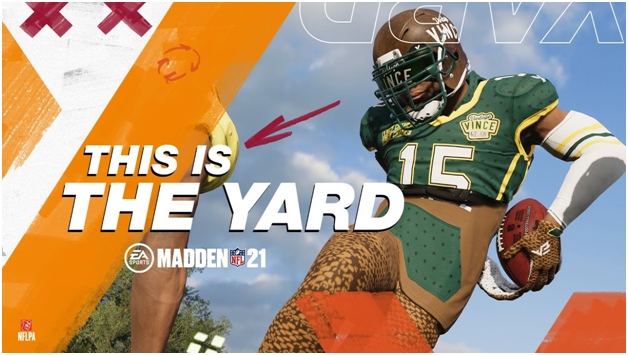 A brand new mode this year is "The Yard." Based on the "Volta" mode of FIFA 20 and 21, you play street football here, so to speak. This game mode is played on a small field with six players per team. When the game was started for the first time, a player-created is also used here, who forms a team of six with established NFL stars and plays both defense and offense. The aim is to continuously improve and unlock new skills and new locations to play with. Also, buy Mut 21 coins.
Madden NFL 21: Superstar KO
"Superstar KO" is also a new online mode that you can play alone against another person or co-op mode with other people. Before each duel, a team is drafted, with only three players and one coach being selected. Then each team plays a series of attacks. Whoever is ahead at the end wins the duel. Draws are also possible.
Madden NFL 21: Ultimate Team
The player puts together his dream team by starting with a random team and then using positive results in the online game or through challenges to earn additional player packs and improve his team and his players. Moreover, you can buy Madden 21 Coins in the game's online shop and acquire new player packs.