CBD Oil : Cannabis became legal in 2018, which favored the growth and consumption of the product. With it came the creation of many products, as long as they contained a THC concentration of below 0.3%.
Research continues to endorse the medical benefits of cannabinoids. They are found in high concentrations in cannabis, and the industry is now filled with vendors trying to sell the potential cure for many conditions such as anxiety and pain inflammation. But humans are not the only ones who can enjoy these benefits; you can purchase Pets best CBD Gummies for your pets, too.
Cannabis can be used in the manufacture of CBD oil and Hemp oil. People often confuse them, but they differ in extraction, use, and their biochemical constituents.
Differences Between CBD Oil and Hemp Oil
Hemp Seed Oil
Extraction Process
Cannabis seeds produce hemp seed oil. The seeds have various nutrients and fatty acids that boost health.
Constituents
The hemp seed oil contains omega oils, such as Omega-6, Omega-3; gamma-linoleic acid; Vitamin B and D; and many other antioxidants. The oil is also a raw material in the manufacture of clothes and other fibers.
When consumed, hemp seed oil can help in the enhancement of total cholesterol, triglycerides, low density, and high-density cholesterol.
Uses of Hemp Seed Oil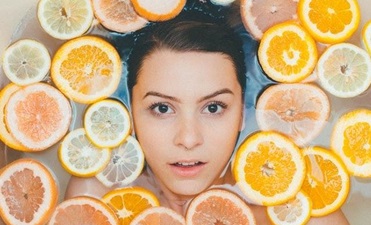 Better Skin
The oil works well on the skin to prevent acne, nourish it, and provides anti-inflammatory properties, thus protecting it from aging. It's, therefore, invaluable in the treatment of eczema, psoriasis, dermatitis, acne, and lichen.
Healthier Brain
The brain requires fatty acids to function, and hemp oil's rich profile can help prevent brain inflammation.
Healthier Heart
On the heart, hemp seed oil can help in the regulation of blood pressure, atherosclerosis, and other fatal heart conditions.
Other benefits of hemp seed oil include; allowing passage of stools in constipated people and improving the immune system; thus, controlling inflammation. It can also help treat gut conditions and help detox the body through antioxidant properties.
CBD Oil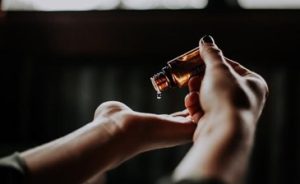 Extraction Process
CBD oil is produced when stalks, leaves, or flowers are harvested and processed. The extraction process is through the supercritical CO2 method or others that use ethanol or butane to make the purest form of CBD Oil.
CBD oil comes in tinctures, dabs, edibles, topicals, and capsules, allowing ease of use, convenience, and quick response rate.
Constituents
The CBD oil may also contain terpenes and flavonoids, which can enhance its medicinal effects. Examples of terpenes include Beta-caryophyllene, limonene, cannabichromene, and cannabigerol, which could help relieve pain.
Uses of CBD Oil
CBD oil can help manage anxiety, depression, addictions, skin conditions, sleep disorders, pain and muscle soreness, and seizures. Epidiolex, which is made from CBD oil, is the only drug in the market approved by the FDA for epilepsy.
Taking CBD Oil
It comes in different forms. Users can try the sublingual route through tinctures for fast relief and profound effects that last long or edibles such as gummies and cookies.
CBD is tolerable to most people, and the side effects are mild. These include fatigue, decreased appetite, diarrhea, etc. It's, therefore, essential to try small doses, increasing it gradually to know what works for you.
How Does CBD Oil Work
Evidence on CBD is still inconclusive, but scientists believe it could have several mechanisms of action. For example, researchers believe that CBD could help prevent the degradation of endocannabinoids or their reuptake. It can also bind to and kickstart the Transient Receptor Potential Vanilloid 1 involved in pain regulation. When it binds to serotonin receptors in the brain, it can help relieve anxiety and depressive episodes.
THC, when found in CBD oil, binds to CB1 and CB2 receptors. CB1 carries out activities in the central nervous system while CB2 regulates the immune system, thus helping relieve pain and inflammation.
Purchasing Legitimate CBD and Hemp Oil
It's advisable to buy products from legitimate sources because improper labeling can lead to an overdose, underdose, or exposure to toxic contaminants. You can ask for third-party test results to confirm the information on the label.
Regulations around CBD and hemp oil consumption are not general, and to get legitimate products, it's recommended that:
The manufacturers do not incorporate solvents during extraction
The vendor uses organic farming methods
The oil is tested for mold, heavy metals, and other toxins.
The concentrations are clearly labeled
Conclusion
Now you know the differences between hemp oil and CBD oil. While they are all from cannabis, they contain different compounds which execute different functions when ingested.
Even if you have potential therapeutic benefits, nothing is certain. Scientists need to study them more. Therefore, consult a doctor before using these products since they may react with some over-the-counter drugs.
In addition, you can find more helpful resources at Thewebscience.
References
https://www.healthline.com/health/hemp-oil-benefits#:~:text=The%20oil%20can%20be%20applied,fiber%2C%20vitamins%2C%20and%20minerals.
https://www.medicalnewstoday.com/articles/317221
https://link.springer.com/chapter/10.1007/978-3-030-31269-5_15#:~:text=Certain%20terpenes%20were%20widely%20used,diuretic%2C%20and%20many%20other%20properties.
https://www.webmd.com/a-to-z-guides/medical-marijuana-faq
Related posts
Gaming Chair Accessories And Spare Parts You Need To Know About
Even the most durable gaming chairs usually break down and need repairs at some point. Its sometimes easy to replace…
Which Crypto Is a Better Investment: Ethereum or Bitcoin?
Ethereum or Bitcoin: Bitcoin (BTC) already has an edge and is known as the "face of cryptocurrencies." For several years,…