VR modifications have already been made for "GTA 5," but none have been satisfactory. That changes with this new Mod!
Since there are virtual reality glasses for end consumers, hard-working hobbyists are trying to make the action hit "GTA 5" fit for them. The idea of experiencing the life-size game of Los Santos from a first-person perspective is tempting. Nevertheless, previous mods failed due to the sheer scope of the title and provided at most a rough idea of how individual elements of the game could look with cyber glasses.
However, an avid tinkerer has not let up. The modder Luke Ross worked for months to develop a modification that allows the full gamble of the campaign via Oculus Rift. He reached his goal – and did it!
GTA 5: Completely Playable in VR by Mod
With the "GTA 5 Real Mod," he now delivers the first VR expansion of the Egenbau brand, making the complete "Grand Theft Auto 5," including all cutscenes playable with VR glasses. Officially, the modification supports the Oculus Rift s Lenses and Steam VR. In numerous comments, however, users who have successfully played the game with the HTC Vive and other VR headsets also have their say.
Luke Ross himself states that he went through the whole game in VR to make sure it really worked. If you have VR glasses and would like to experience the gangster adventure from a different perspective, you can download the Mod for free – as always at your own risk!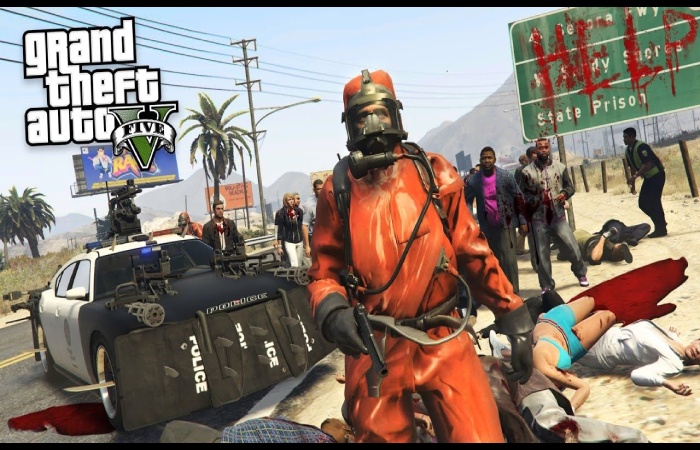 GTA 5: By Mod to Vice City
Players have been making a detour to a graphically drilled-out version of the Vice City game world for some time now. Hard-working hobbyists have released a mod called "Vice Cry" that transforms the original title into a prettier version of itself. With "Vice Cry – Remastered," modders have been offering an extension for a few months now, with which you can implement the entire city in "GTA 5". The missions developed for "Vice Cry" are also included. The campaign of the original cannot be gambled in "GTA 5".
Nevertheless, the Mod promises a lot of fun. If you have installed this, you will get to the new old map east of the Humane Labs in Los Santos. However, installing the Mod is not easy and, as usual, is done at your own risk! If you are afraid of your savegames or even your computer, it is better not to use them! Do you want it to matter? Load First, download the 2.7-gigabyte Mod.
GTA 5: How to Install Vice Cry? – [Remastered]
For "Vice Cry – Remastered" to work smoothly, the creators recommend a fresh installation of "GTA 5" without any other mods. Besides, it is imperative to set the texture quality to "normal." The installation takes place via the modding tool " OpenIV. " Install and open it and go to the "Edit" mode. And afterward, copy the file ViceCryRemastered.oiv into the fundamental registry of your "GTA 5" installation. Start the title now if "Vice City" is available in the game. Additional mods can now be installed later if required.
GTA 5: Mod with new missions
It wasn't until autumn 2019 that a modder with the pseudonym "alebal" bothered to develop 70 new missions for "GTA 5". The events strongly inspired him in "GTA Online." The expansion involves solo players in lead-based smuggling missions, sniper missions, and versatile air operations. Entering Buildings is additionally conceivable in certain difficulties, such as if you crack a safe or steal data. Variety is particularly important to the hobbyist. So that there is no boredom in the long run, "alebal" promises various other missions.
The modder wants to post updates with up to ten missions per patch regularly. Sounds good? Then get your guns on! The mod is now free online available. To use this on your PC, you need the so-called " Mission Maker " tool. You can also download this free of charge. Once you have installed the software, unzip the mod's zip file and copy its contents to your "GTA 5" installation folder. Important note: As always, in the case of modifications, act at your own risk! There is always a risk of damage and data loss in such applications.
Also Read: E-commerce Strategy – How a Digital Presence Can Leads to Success? [2020]