ERP – Today every aspect of the company is supported by digital tools. Digitization has changed all industries. It has been proven not only to increase productivity and efficiency but also revolutionized the way we communicate with customers and sell products. We show you the current and future trends such as IoT, AI & chatbots – so that you stay up-to-date.
Chatbots – Communicative User Interface
Chatbots enable an entirely new type of interaction between humans and machines or software programs. So far, programs for business administration still required some prior knowledge – that will gradually change.
As different as today's chatbots' objectives may be, they all have one thing in common: As a dialog-based user interface with the ability to enter commands in natural language, chatbots are changing the way people use computers. They make operating applications on computers, tablets, and smartphones as easy as communicating via WhatsApp or Facebook Messenger. Chatbots are already planning appointments, making ticket reservations, and helping with online shopping and travel bookings. Typical future tasks for chatbots include
Accept service requests and create tickets,
Configure products,
Record, process, and archive accounting documents,
Enter orders,
Accompany maintenance tasks,
Provide customer information,
Manage inventory.
Bookkeeping by an announcement
The use of chatbots can also be to capture, categorize, and save data on the go and initiate further work steps. This supports users, for example, with travel expense accounting by recording and booking taxi receipts, hospitality receipts, and other documents. The advantage for the user is that he does not have to know how the process works in advance. Instead, the bot guides him through the respective process in a dialogue. In this way, users get to the information they want faster with less effort and can make transactions more efficient.
There are additional advantages when chatbots communicate via audio. This means that the user has his hands free and can. For example, receive assistance from a service bot during complicated maintenance work on a car or machine.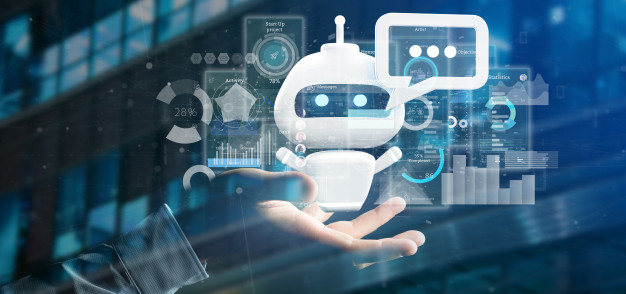 What's in the Chatbot?
With artificial intelligence (AI) processes such as reinforcement learning and other forms of machine learning, a dialog-based user interface will, in the future, become a largely independent "colleague." On the way there, the main aim is to improve the error tolerance in speech or text input. So far, humans are far superior to the computer in this regard. But even if he has learned a lot, a chatbot alone does not create a fully automated process. Rather, it is, first of all, a matter of defining clearly delimited areas of responsibility and services that a bot can handle with the required speed and quality.
For example, in the case of a chatbot solution for accounting, an account bot then downloads and archives the account statements. On the other hand, another bot specializing in this monitors the cash flow. It registers irregularities such as a missing payment. Depending on the amount of the outstanding amount and the status of the customer. It either initiates a dunning process or notifies an employee who clarifies the incident.
Regardless of the application area, every chatbot requires deep integration with the company's databases and transaction systems. As well as a target-oriented structure of the dialogue. And only the combination of the services of different chatbots leads to consistently automated processes.
Artificial Intelligence Makes ERP Virtually Invisible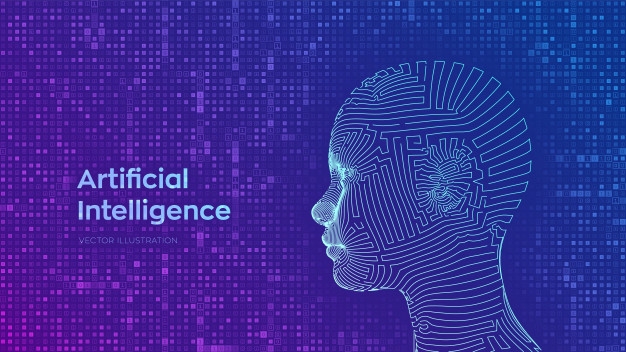 Automation and structuring of "Big Data," improved customer experience, increased productivity …. and much more. Far-reaching technological changes such as artificial intelligence (AI) mean that companies' ERP system is changing into an intelligent, integrated business solution. The AI intervenes in processes and structures of the software – it automates, optimizes, and plans independently.
Cloud technologies, open interfaces, intelligent technologies – such solutions are increasingly blurring the boundaries between transactional and analytical areas in companies. AI controls all operational systems and automates several activities along the value chain: sequence calculations of orders, the optimization of delivery dates, and the use of materials or logistics planning.
AI-based applications will bring added value for medium-sized companies, especially in the area of goods procurement, such as predictive requirements planning. But AI also does a great job in bookkeeping and accounting by automatically opening up relationships between data and thus providing a sound basis for decision-making.
As a result, ERP system software is becoming a hub for the management of business processes and, at the same time, acting more invisibly and automatically than ever – thanks to IoT and machine-to-machine communication. Besides, the usability of ERP itself is significantly improved, as the new systems derive specific recommendations for action from the data.
The Internet of Things – Added Value in Customer Service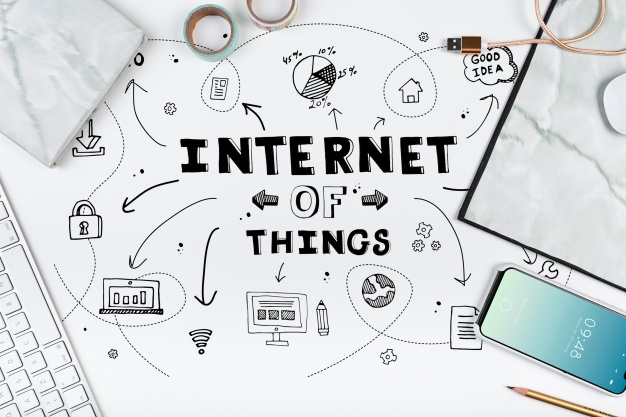 The Internet of Things (IoT) can play an essential role in providing proactive value-added services to customers. They offer manufacturers an interesting opportunity to directly monitor products from their production, completely without intermediaries such as consumers or dealers. Thererfore, this is very beneficial for ERP System. Also, with the help of CRM software you can offers your customers a unique and seamless experience, as well as build better relationships by providing a complete picture of all customer interactions. Basacilly, most of the professional users of CRM software look for the three main qualities and they are Ease of use, CRM data snapshot capability and Schedule management,
Connected smart devices can collect valuable data from which you can derive additional service offers in order to offer customers added value. Basically, the Internet of Things enables you to expand the services you already offer. And also to increase your overall effectiveness and productivity.
Also Read: 5 Essential Practical Tips for Virtual Leadership