What is An Email?
An email is a kind of written communication between people using digital means. It is one of the most popular means of digital communication and can be used by anyone who has access to the internet.
Parts of an Email Address
Like handwritten letters, email is sent to an address, made up of two pieces of information:
The first part identifies the person or group, and the second part shows the specific service that the person uses to access the internet or their email.
Both parts of the address are separated by the @ symbol (at sign). For example, an email address that says 123@xyz.net indicates that the person chose "123" as the identification, and the internet server is the organization "xyz.net."
How to Send an Email?
For each message, these five steps must be followed:
Open the email service
There are several applications or software to manage email. Also, through browsers, you can connect to the webmail where the email address exists.
Indicate the email address of the recipient
You must indicate the email address to which the message is sent; otherwise, there is no address to send it to. Here you can also decide to send the message with a copy to another person.
Write the subject of the message
The subject tells the recipient what the email they received is about. It should be like a title: specific, appropriate, relevant, and meaningful.
Develop the message
It should be written as if we were talking to the person we are addressing. Thus, the message must have a greeting, a body, and closing or farewell, according to the subject, the recipient, and its purpose.
Send the message
Before sending a message, we must ensure that the message is understandable and friendly, easy to read, and necessary.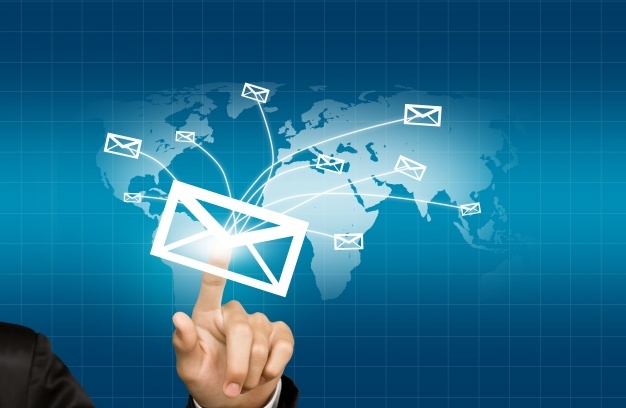 Advantages of Email
Convenient and fast
Opportunity to review and correct the message to send.
The received message can be read, forwarded to another person, printed and archived.
The message goes from seconds to minutes; this does not mean, however, that the recipient will read it immediately upon reaching their mailbox.
Global communication
It allows creating groups with common goals separated by great distances. For example, a group of scientists from different parts of the country or the world can form a professional network to exchange information and socialize.
People with the same interests can argue and talk without worrying about transportation.
Low cost
Having an email address is, in most cases, inexpensive. Some companies like Yahoo! and Google offer free email addresses. This is especially useful in low-income countries, where people only need to have access to a computer and the internet. There are public and private centers where you can have internet access if you don't have it at home.
Check Out: Email Marketing write for us, Guest Post, And Contribute, Advertise with us, Submit Post
Accessibility
A person can travel to any part of the world and use the same email address. It is personal information that does not change when moving from a city or country.
Flexible information exchange
Modern email systems allow you to attach files with texts, images, and videos, which enrich the message you want to transmit.
We should always keep in mind that the person on the other side has the right program to open the document. Also, you can send the message to multiple people by simply copying their address.
Disadvantages of email
Inefficient use of email can cause serious problems, of which we can mention:
Interruptions and waste of time
Programs that handle emails have an alert system for when new messages arrive. Many times, this is counterproductive, since it makes us lose concentration on what we are doing. The solution is to disable the alert system.
On the other hand, the increasing volume of emails, often unwanted, makes us waste time trying to read all of them and respond to them. So it's essential to put a clever phrase in the subject line that grabs the reader's attention.
Sometimes, to solve a problem or deal with a sensitive issue, a phone or face-to-face conversation is more efficient than sending and forwarding emails that take more time.
Email overload
When you forward messages, think if necessary. An unwanted message is seen in a bad way, and also saturates the internet. Overloading messages can increase a person's stress levels, especially in their work environment.
Sender unawareness
It is much more common to receive a message from an unknown sender by email than by physical letter. We don't know his intentions or his personality, nor are we sure who he really is.
Computer viruses
Files can be sent via email that can harm the computer's operating system. These are computer viruses. Therefore, you must be careful when opening a file of a dubious origin.
Keep in mind that the simple act of opening a message with a virus is not the problem, only if you open an attachment to the message.
By the way, there is a great spread of messages warning about viruses that actually overload the internet with unnecessary messages. Just ignore them and don't contribute to the spread of irrelevant information.
Addiction
The expectation of an immediate response, the urgency to follow a message, and the constant need to check messages' arrival are habits that can be considered addictive.
Also Read: Edge Computing – From Hype to Reality