CRM Implementation – When implementing a new CRM system, everyone involved must ensure that they can return to daily business as quickly as possible. If the users are under time pressure, errors can occur that could endanger the project's success.
Aligning business processes with customer relationship management is a complex undertaking. It is not just a matter of managing a complete systemic realignment. But also of integrating inventory data, processes, and formats into the new system. Also, the workflow for everyone involved must be designed in such a way that a return to daily business is as quick as possible and without frictional losses. If there is little time available for implementation, even small errors can endanger the entire project. We present you five tips for those responsible for a CRM implementation.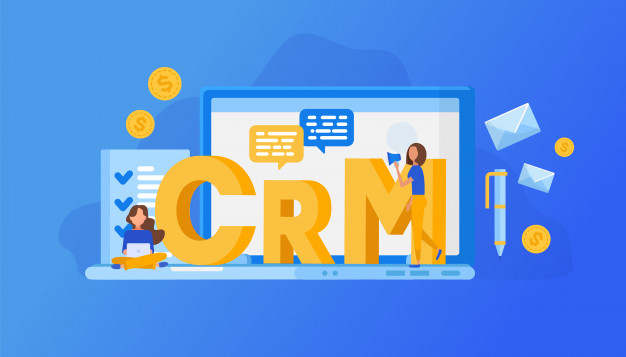 1. Proper Preparation Creates a Time Buffer
The CRM specification forms the basis for the implementation of customer relationship management software. In this document, those responsible document the goals to be achieved. Including the project's requirements and the tasks to be accomplished. The booklet thus serves as a common thread for the overall process. The to-do points are given structure by specifying the respective priority. Anyone who invests around 30 to 50 percent of the time available in preparing a CRM implementation generates a buffer for unforeseen events.
2. CRM Implementation: Transparent Handling of those Involved
One thing is sure: Integrating CRM software means changes in essential company processes. Despite all the advantages of customer-centered data management, they are not met with euphoria from everyone involved.
In order to achieve the greatest possible support among employees, transparent communication about the project proves to be all the more important. By maintaining an open exchange and being open to criticism and suggestions, those in charge gain approval in their own ranks, which has an overall positive effect on the further course of the process.
3. CRM Introduction: Unexpectedly comes often
What works in employee management, the use of it is also increasingly in project management: agile working methods such as Scrum. Compared to classic methods, agile project management enables you to react flexibly to changes in the course of CRM implementation. The key here is to question classic hierarchies, process flows, and planning requirements and to involve employees and customers intensively in the project implementation.
4. Tailor-made works Better
The fewer points of friction a CRM software has, the faster it's implementation is. By customizing the tool to the user's individual needs before commissioning. And, it increases user-friendliness on one hand and gives a time advantage to the responsible person on the other.
If user requirements and software functions already fit well. So, there is no need for readjustments at these points, interrupting the overall process. In this way, the user quickly manages his day-to-day business with CRM support even more efficiently.
5. CRM Implementation: All in one Boat
It can also record the involvement of stakeholders as essential for the successful execution of a CRM project in an agile way of working. As part of the CRM implementation, it generates sensitive customer and employee data. So, there shall be involvement of the staff or works council in reviewing and approving the project. If this happens as early as possible, those responsible will avoid the project stalling at this point. In addition, there is also an involvement of CRM implementation in the Real Estate CRM which uses various Real Estate CRM Management Tool to achieve success in their business.
Also Read: What Cybersecurity Services Do Companies Need?