Automation to Transform HR: What would you think if you could use 30% of your team's time for other purposes? Automating administrative processes means you can regain the precious time you need. And that is the recipe for success of progressive, growing people companies. You automate transaction processes, restore time that was previously used for administrative tasks, and give your executives the freedom to concentrate on the essential things: your employees and creating great employee experiences for them.
People Companies use Automation to Move Forward
People companies recognize that HR is changing. The global shortage of skilled workers has led to competition for talented employees. Employee engagement has dropped dramatically. As a result, productivity is at its lowest level ever.
People companies know they have to change things in order to compete for talented people. Your HR leaders know they need to move away from a team of administrators and into a more strategic, people-centric role. By automating processes, people companies receive feedback faster and can take remedial action faster. By continually redesigning better ways of working in this iterative way, people companies are seeing an impact on engagement and productivity more quickly.
Automated HR processes also save employees time. People companies give their employees the freedom to do things themselves, such as managing teams, setting goals, or requesting vacation. This also takes the pressure off the HR and personnel teams. Therefore, this way you can use automation to transform HR in your company.
Why Automation?
Our own research shows that 80% of fast-growing companies have addressed the issue of HR automation. For the slower-growing companies, this figure is only 53%. McKinsey estimates that 60% of all jobs are 30% activities that can be automated, and that automation can make workforces 31% more productive. That's just the efficiency gain. We believe that the groundbreaking potential lies in the time that automation can make available. How would you use this to make a real contribution to corporate performance and success?
In the following, we show five ways in which you can transform HR into your company through automation and become an employee-centric function.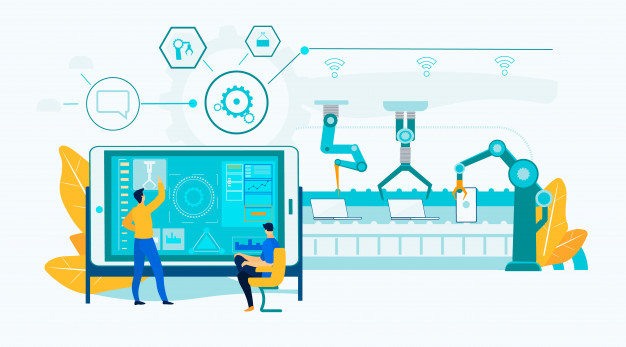 1. Great Onboarding Experience
Do things right from the start and show your employees that commitment and experience are taken seriously at all points of contact and in your company's career phases. Automation means that you can provide relevant and personalized information at the right time to take off your new employees. You already feel part of the team and the company and act accordingly.
And also, you can optimize the hiring process with forms, checklists, and self-service tools for administrative tasks, making it easier for applicants and newcomers to join the company. You will get the information you need to enroll, induce, and equip the new hires.
2. A Committed and Motivated Workforce
Your employees deliver the best possible work when they are motivated and feel valued. Automation means that you can tailor messages to your employees and use them in a targeted manner so that your workforce benefits from them. The same goes for collecting feedback. Allow employees to use self-service functions via HR portals and online information. With secure, always-on mobile apps, employees always have these features at hand.
Create seamless processes for feedback and recognition so that exceptional performance is always recorded and rewarded. And you can use automation to transform HR in your company. In order to lookout for all these tasks performed by the employees you need a work management platform, like Wrike. Now, the question might be popping up in your mind that what is Wrike, it is one of the foremost project management application service provider, which is based in San Jose, California.
3. Flexible Performance Management
The annual evaluation process is obsolete: it is inflexible, slow, and time-consuming. Continuous discussions about performance keep employees engaged and valued. At the same time, these conversations help maintain performance and talent development throughout the year. Automation means you can request, capture, and compile feedback and performance information from colleagues and supervisors or task-related managers.
You can see accurate, convenient, and meaningful performance information in management dashboards. And also, you can use these to identify the talent you want to nurture and the performance and development opportunities you want to address.
4. Independent Work Thanks to Self-service
Self-service is becoming more and more a matter of course in everyday life – from check-in at the airport to self-service checkouts in the supermarket. Employees expect the same from a modern workplace.
Intuitive, automated systems eliminate the hassle of traditional HR administration. Employees can view and update personal and salary information, as well as vacation requests, easily find information, guidelines, and contact details, and get instant approvals for routine inquiries.
You get the appropriate access and feedback in a convenient way and at any time. Your team will be relieved of several tedious, day-to-day administrative tasks.
5. Providing More Concrete Knowledge
Automation organizes your data like never before, giving you accurate and accessible employee information that influences business decision-making. Also, you know where your talents lie and recognize risk factors for resignation and underperformance to react early. In this way, you offer excellent employee experiences and maintain a high level of employee loyalty.
View and explore data dashboards that clearly show exceptions and trends. Tools are available for meaningful visualization. Furthermore, they provide relevant and reliable HR information to the board and managers to help them perform and execute strategy.
HR Transformation Depends on Automation
In a tougher, more complex, faster changing, and always active market, you cannot afford delays and inaccuracies in routine processes. You don't have time for this as your team has to focus on creating real value for the company.
You need to act decisively and adopt automation now if you want to improve your employee performance before your competitors do.
The 30% extra time that you free from administrative tasks and devote to a more strategic, people-centric approach could be precisely the essential differentiator for your company this year.