What games can you play without buying them? We are displaying you with a list of current Free2Play games for you.
If you don't always want to pay the full price for a game, you can switch to Free2Play games in addition to sales. But what is there currently for free? What do you have to consider? We have prepared a small selection for you.
Where are Warzone, Fortnite, and Apex Legends? Usually, every second Free2Play list starts with Battle Royale games like Fortnite, Call of Duty: Warzone, or Apex Legends. However, since most of them may already be known, we didn't introduce them again, but let other titles take precedence. You can find them below in the listing.
5 Best Free2Play Games 2020 for PS4, Xbox One & Switch
#1. Destiny 2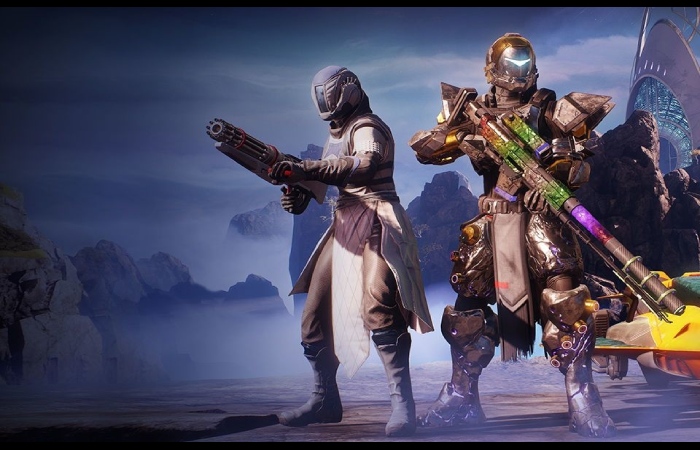 Genre: Loot shooter
Platform: PS4, Xbox One
Destiny 2 is now free2play on PS4 and Xbox One. The loot shooter takes us into a strange world that we as guardians have to protect. Because an alien race, the cabal, overran the earth at the start of the game, robbed the guardians of their strength and drove the residents out of their safe haven. Now we have to do everything we can to regain the city and the Guardians' light.
Destiny 2 runs in PvP and PvE mode, there are so-called strikes for triplets and raids for groups of four, which attack monsters but also the nasty cabal. The free version of Destiny 2 includes the main game, campaigns, PvP, and PvE modes, but the addon Shadowkeep remains chargeable.
#2. Dauntless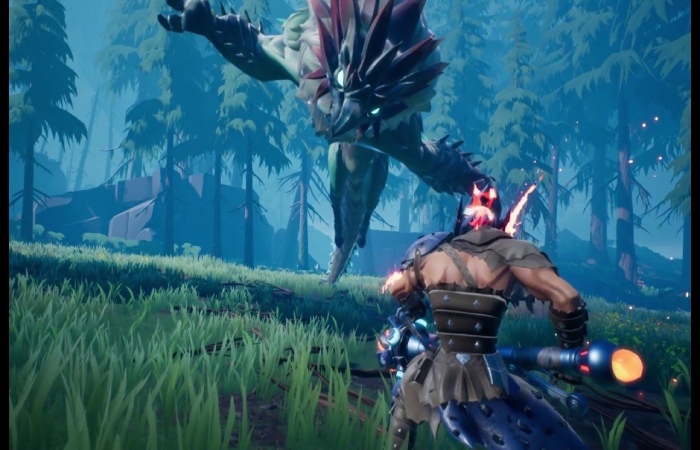 Genre: Action
Platform: PS4, Xbox One, Switch
The action game Dauntless plays almost like Monster Hunter: World, but for free and at the launch with a little more technical problems, which have now been fixed. After a worldwide catastrophe, the players are on the move as so-called slayers, hunting behemoths, giant monsters that haunt the world. With every beast, we kill we get building materials and resources for more powerful weapons and armor, with which we can then kill even stronger behemoths.
You can play Dauntless alone, or in co-operation with up to three other people, it doesn't matter whether they gamble on the Switch, Xbox One or PS4, because Dauntless works across platforms.
#3. Warframe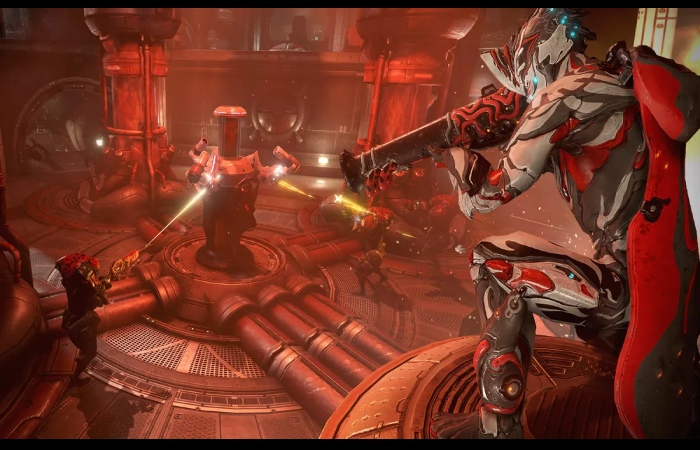 Genre: Action role-playing game
Platform: PS4, Xbox One, Switch
In Warframe, we become part of an ancient warrior race, the Tenno, which is at war with other planetary system factions. To bring victory to our people, we complete various missions on the planet of the system, which contain stealth and action and shooter elements. The game's linchpin is the eponymous wireframes, armor units that contain special abilities, weapons, and a ship.
We can complete the missions alone, or with up to four players, meanwhile, PS4, Xbox One, and Switch are on board. The game regularly receives new content, and the developers want to do without loot boxes.
#4. Gwent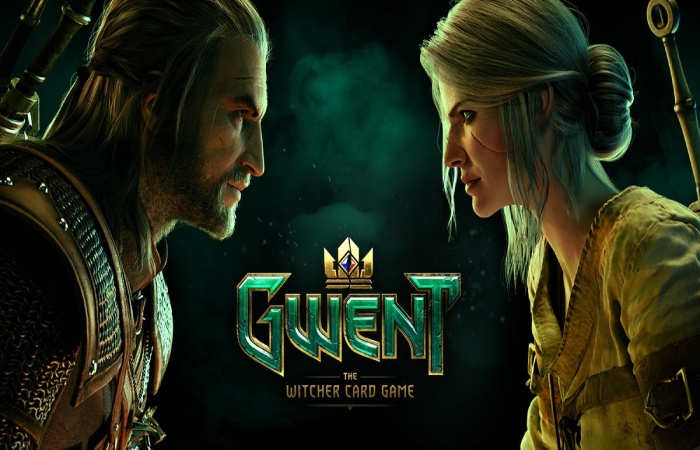 Genre: Round Strategy
Platform: PS4, Xbox One
Gwent is actually an in-game game. For the first time, many came across it in The Witcher 3: Wild Hunt when Geralt was asked to play cards in an inn. In Gwent, tactically using spells, units, or abilities, we must get more points than the enemy on the game board. All figures, spells, monsters, and objects are already known from the Witcher universe.
Gwent is currently free for PS4 and Xbox One, but developer CD Projekt Red has already announced that the console versions will be discontinued from June 9. So you have to hurry up.
#5. Asphalt 9: Legends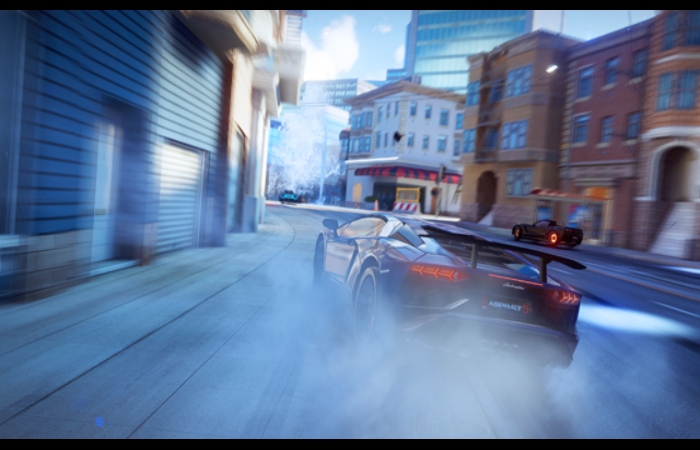 Genre: Racing game
Platform: Switch
Asphalt 9: Legend is a classic racer where you can race in single and multiplayer mode. The more races you win, the more number of cars you can unlock, the cars are divided into quality levels D, C, B, A, and S. In career mode we have five sections with different races to complete, in the multiplayer mode, we play against others, whereby the drivers are divided into bronze, silver, gold, platinum, and legend depending on the skill level.
Other Free2Play Games:
There are, of course, a lot more games out there. Here we have listed a few that have not made it into the list. Among other things, because some of them are so well known that they do not need a special presentation.
Tetris 99
DC Universe Online
Dawn of the Breakers
Loadout
Fortnite
Apex Legends
Which Free2Play games do you have on your list? Do you particularly like a game that is missing here? Please post it in the comments so the rest of the community may play your favorite game soon.
Also Read: Virtual Collaboration: How Migration Works in Microsoft Teams?
Helpful Resource: Themarkertingpilot
READ MORE:- mensfashionhu